Posts Tagged 'AutoCAD'
The problem with new innovations like CAD and BIM (Building Information Modeling) is that, to most executives, it all sounds like a normal extension of the job of the IT manager. After all, it's all "technology," right? So the "information technology" specialist ought to be able to handle it.
Though many IT managers are well suited to managing CAD initiatives, skills in one field do not necessarily imply skills in the other. It takes training and hard work for the IT manager to become a successful CAD manager. What does your IT manager need to do to become a skilled and efficient CAD manager?
The Right Education and Experience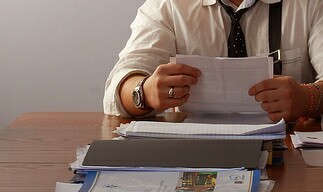 Image Credits: By
FTTUB
via Flickr
Evaluate the skills needed for CAD implementation in your environment, then endow your IT manager with those skills.
A background heavy in science, engineering, architecture, and/or systems development is best. CAD managers need the ability to:
Understand which hardware is best suited to the CAD environment
Develop efficient workflow processes
Identify, implement, and manage the right software systems for the job
Write clear and easily understood documentation on standards of practice
Train users on new systems
Be available and willing to offer user support
CAD managers aren't just tech gurus; they also have to be good hands-on managers. It's crucial to offer the IT/CAD manager good management training in addition to the technical training needed to do the job. Cadalyst's Workstation Resource Center is broad collection of workstation-related resources written specifically for CAD managers and users. This resource center is ideal for creating a checklist for your IT manager to prepare for taking on CAD management.
Necessary Skills
In addition to the basic skills in MS Office, Project, and database management, CAD managers need to be able to handle:
Cost accounting
Document revision and control
Project planning and leadership
Records keeping
Quality control
Reporting and scheduling
Not only should a CAD manager have these necessary skills, he or she also must be able to understand how each relates to the other and be able to visualize and develop better ways of getting these things done.
Helpful Skills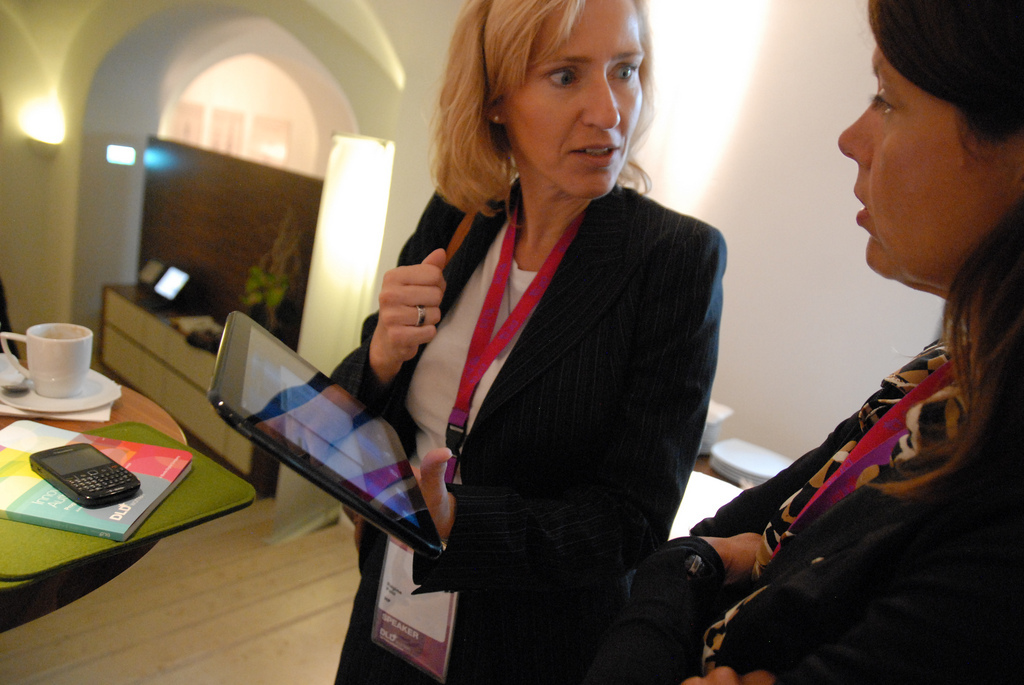 Image Credits: By
Innovate360
via Flickr
The skills and tools your IT manager needs to take on CAD are different than those for other IT-related management duties.
Some additional skills that are helpful for a CAD manager to have include experience with the software applications used by the CAD team. Additional skills may be advisable, depending on the CAD environment the manager will be working within, such as EPO tools, SCRUM, GANTT charts, and CPM diagrams. Often, the IT manager taking on CAD responsibilities is the best resource for which training he or she needs to get the job done.
An executive who is willing to listen to what the IT/CAD manager tells them about training, hardware, and software needs usually results in better CAD rollout experiences than an executive who ignores the pleas of the IT department. Cadalyst Whitepaper Library offers free, downloadable whitepapers, guides, and more on all manner of CAD hardware and software topics. It is an excellent resource for preparing your IT manager for taking on CAD management responsibilities.
Responsibilities of a CAD Manager
Look at the CAD manager as an in-house consultant. When the IT manager is endowed with the proper training and resources, this position can boost productivity and efficiency, eliminate waste, improve customer satisfaction, and overall do more with available resources.
For more advice about CAD management, follow Robert Green on Cadalyst.com and subscribe to his CAD Manager's Newsletter.
Resources:
Autodesk Infrastructure Modeler, part of the Autodesk Infrastructure Design Suite, Premium and Ultimate editions, is civil infrastructure software developed to:
Enable planners, engineers, and designers to model existing infrastructure and import detailed models in order to create realistic 3D models of the environment;
Sketch early-stage designs directly into 3D models;
Create and manage multiple alternatives;
Communicate visually rich infrastructure proposals; and generate preliminary design models which can be used to create submittal documentation in civil engineering software, such as AutoCAD Civil 3D.
In the following post we'll describe how to use existing information to create compelling 3D design visualizations with MAP-21 (Moving Ahead for Progress in the 21st Century Act) requirements in mind.
If you are installing Autodesk Infrastructure Modeler for the first time, review the hardware requirements to ensure your hardware will run the software efficiently. (For more advice on the best hardware configuration for Autodesk software, review our series on AutoCAD 2013. Much of the same advice applies to other Autodesk products.)
Once installed, to create a realistic 3D model using Autodesk Infrastructure Modeler:
Start Autodesk Infrastructure Modeler and click new from the start page.

Choose a directory and name for your project.  If you know the extents of your project you can also enter them in here.

With the project started, data is imported and used as the basis for your 3D model. Autodesk Infrastructure Modeler allows you to combine 3D and 2D data in order to create a full 3D scene.  For this post, we will use a terrain model (DEM) as our base 3D layer, and all of the other contextual data, like imagery, roads, and buildings come in 2D formats.  Click on 'Data Sources' from the ribbon; on the 'add file data sources' dropdown, select 'Raster'.  After import this data source shows up in the 'Data Sources' panel.  Double-clicking the data source allows you to modify the viewing properties of this data source.  Click the 'Close & Refresh' button at the bottom of the configuration window to generate a 3D visualization in Autodesk Infrastructure Modeler.

Add imagery using the same procedure.

Use the same process to add roads, but use SHP as the Source Type.  In this example, roads are stored in a 2D Shapefile.  After import, double-click on the newly imported data source to configure it.  Select 'Roads' as the 'Type' in the dropdown list.  With 'Roads' selected you can now configure the roads style and other properties based on the metadata that comes with the Shapefile.  For instance, you can choose a style rule to match the 3D road style (striping, sidewalks, median, number of lanes, etc.) based on existing metadata.  Click the 'Close & Refresh' button on again to generate the 3D visualization.


Lastly, we'll add buildings to our scenes using the same procedure outlined in step 5.  Select 'Buildings' as the 'Type' in the dropdown list.  Since the buildings in this case are 2D footprints, we'll select an attribute with a Z-value (elevation or height) from the 'roof height' dropdown.  Once again click the 'Close & Refresh' button.

Voila! You have just created a 3D model using Autodesk Infrastructure Modeler.  You can use this model to sketch preliminary designs of new infrastructure which includes roads, railways, city furniture, water areas, and even buildings.  You can also exchange information with Civil 3D – using the IMX file type – to maintain consistent data and context as the project is further developed.  This 3D model-based approach enables you to deliver on MAP-21 requirements for 3D modeling and visualization, on infrastructure projects of varying scales.
Author: Justin Lokitz, Senior Product Manager, Autodesk.
In Part 3 of this series, I showed you some of the collaboration functionality of Autodesk 360. We are now going to look at how we can synchronize our documents and drawings using Autodesk 360, using a fixed location (PC on a network) and a mobile location (iPad on a remote site with Wi-Fi), like in Part 3.
Your Documents Are Ready To Go, What Happens Now?
In Part 3 of this series, I mentioned that your documents were already synced. The synchronization tools you get with Autodesk 360, either in your fixed location or your mobile location, give you great flexibility. Especially if you are mobile on a tablet such as an iPad. Any changes you make using AutoCAD WS (for example) can be synced up to Autodesk 360. Be aware, though, that you can store ANY kind of document on Autodesk 360. We are talking MS Word or Excel docs, not just drawings and models.
So like in Part 3, you're logged in with your Autodesk ID and you have synced your existing documents from your fixed location (PC on the network) to the cloud (Autodesk 360).
Making And Syncing Changes In A Fixed Location
I have selected one of the Word docs I have uploaded, which are the three previous parts of this series. The selected document is "Intro to Autodesk 360." You will notice I have control over comments (right-hand side) and I have commented "This document needs to be archived." Currently, this document is NOT set to be shared. Public sharing is switched OFF (bottom). If sharing was on, the comments function is a great way to add "unofficial" comments on any document, drawing or otherwise, almost like you would talk to each other on social media, a bit like Windows Live Messenger, for example. It is a superb way of working in a fixed location and letting the staff on a site know what needs to be done, aiding productivity. There is also the facility to download the document, which I will discuss in a moment.
So, if I clicked on DOWNLOAD now, Internet Explorer (IE9 in this case) prompts me to Open or Save the document.
I am going to OPEN the document and as I have MS Office on my laptop at my fixed location, Windows will open the file for me and I can then get on working, regardless of where that document came from, which could have been a remote site on the other side of the world, again aiding productivity.
If I go back to my overall list of Autodesk 360 documents (just click on Documents at the top of the Autodesk 360 screen), and I hover over the document, you will see small icons highlighting that I have made a comment on the document.
When I click on the Actions icon (arrowed) and click on Versions on the sub-menu, Autodesk 360 give me a chronological order of the versions of the same document, allowing tracking of the document and its various versions.
The versions of the document are displayed on the browser screen as shown below:
I can upload a new version of the document, or if I click on the small clock icon, I can revert to a PREVIOUS version if required. Autodesk 360 prompts you about this if you decide to do it.
Making And Syncing Changes In A Mobile Location
So let's look now at our mobile location. I am running Autodesk 360 and AutoCAD WS on my iPad, and I am going to change a drawing using AutoCAD WS.
Upon logging in to Autodesk 360 on my iPad, I see the recent history of the MS Word document. So, my changes have already been synced live in the cloud in Autodesk 360. This speeds up collaboration time, especially when working together as a team on project drawings where the masters are stored on Autodesk 360.
Using the same process as above to find a drawing this time, but using the iPad remotely on a Wi-Fi connection, I have downloaded the drawing A3 Training.dwg in to AutoCAD WS for the iPad.
If some changes are made to the drawing on AutoCAD WS REMOTELY, these changes will be synced to Autodesk 360 immediately when the drawing is saved. I have added two red circles to the drawing, as shown below.
After selecting Done in AutoCAD WS, the drawing is saved. I then need to select Sync in the drawing list and the new revisions to the drawing (the red circles) are then saved to that version of the drawing in Autodesk 360 as well.
Once the remote sync is complete (on AutoCAD WS), the fixed location can then check the changes on their Autodesk 360 back at the office.
By clicking on the Actions icon like we did before, and selecting Document Activity, you can see that the drawing was synced in Autodesk 360 only minutes before.
If you refer back to Part 2 of this series, I showed you how to use Autodesk 360 to work with updated drawings and how you can collaborate with your stored documents in Autodesk 360. With the addition of AutoCAD WS on a mobile device (in this case, the iPad), you now have the ability not only to collaborate, but design on the fly, using a mobile device and show the document changes in Autodesk 360 as you go.  I stated that this leads to faster implementation of your design on site or on the factory shop floor.
Faster implementation and, as you now see, easy remote syncing of both drawings and regular documents makes for a much slicker workflow. The remote location using Wi-Fi and any kind of enabled tablet (not just an iPad, it could be an Android device, even a Kindle Fire) allows any organization to work GLOBALLY and almost anywhere.
The cloud is here and it is being used in many ways already. Autodesk are providing some superb tools that can be used with some of the cutting edge devices that are out there, such as the iPad, the Motorola Xoom (amongst many others). This technology WILL (and already is) revolutionizing  the way we work with not only CAD, but with all the documents used in the design process such as specifications, OEM manuals and the like. A typical example was the MS Word document in this part of the series.
As I said in Parts 2 and 3, it will allow us to embrace the mobile device movement and start to mobilise the CAD office/function in ways we never thought possible.
This is Part 4 of 4 for this series, so I bid you farewell for now but keep an eye for further blogs about tablet devices and mobile workflows!
Author: Shaun Bryant
Categories:

Connectivity, Mobile Workstations, Workstations
AutoCAD, Autodesk, CAD, Connectivity, Facilities Management, Hardware, Laptops, Mobile, Workstations